Website Maintenance Services
Monthly website maintenance packages
MEWS is a top website maintenance services company, helping businesses across the globe improve the performance and security of their websites. Whether you're looking for a monthly, hourly, or after-hours website maintenance plan, MEWS provides the experience and expertise your company demands.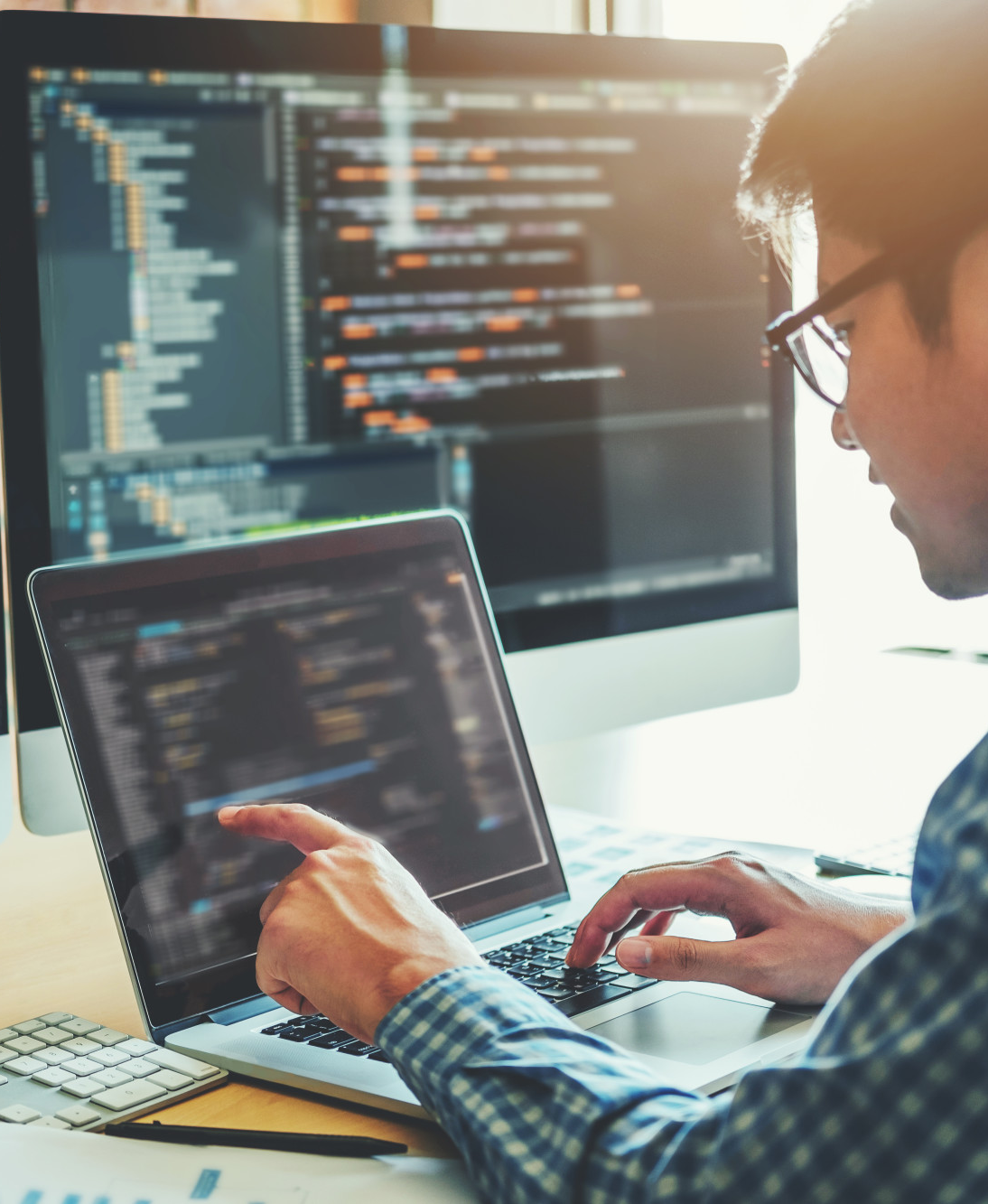 Web Maintenance Services Built for Your Business
For businesses today, this fact makes website maintenance a top priority.
With every online search, 50 percent of users discover a new company, product, or service. They visit your website, explore your products, browse your services, and get a first impression of your business. That first impression can make or break your company's next sale.
As your partner, MEWS provides your company with a custom and comprehensive website maintenance plan that helps your business deliver a fast, secure, and seamless online experience. Plus, as a full-service digital marketing agency, we offer turnkey solutions for maximizing your site's performance.
Learn how our award-winning team of developers, designers, and digital marketers can maintain and improve your website by browsing our web maintenance service plans and prices below. Or, contact us online to tell us about your business.
We get it — sometimes you want to speak straight to the source. To speak with an maintenance specialist, feel free to give us a call at 03 578 448.
Why choose MEWS for website maintenance plans?
With a client retention rate of 91 percent, MEWS is the trusted choice for companies in need of website maintenance. Our decades of experience, customized strategies, and unparalleled commitment to our clients set us apart from other website maintenance companies in the industry.
Dedicated team
MEWS features a dedicated team of full-time designers and programmers devoted to website maintenance.
Online support system
Just send an email to our online customer support system.
Website maintenance plan options
With our custom approach, we ensure you receive a website maintenance plan that meets your unique needs.
Diverse skillset
With our dedicated full-time team of developers and designers, we offer your business access to a unique group of individuals with a diverse skill
Full-service agency
As a full-service company, we can provide your business with all the services you need to excel online. From SEO to 30-day web design, we offer the talent, tools, and resources you need in one location.
Support 24/24
We'll specialize in ongoing web maintenance services including 24/7/365 support, development / design continuous improvement and security services.
Website Maintenance Packages
Website maintenance package for your business? With our customizable, monthly plans, it's easy to keep your company's site secure, up-to-date, and functional for users.
2 Hours Regular updates
Unlimited Tech support
WordPress maintenance
Online Customer Support System
Urgent CMS support/restore if website is hacked
WordPress CMS quarterly upgrades/security patches
WooCommerce Support
Monthly full-site backup and storage at 3rd party location (for easy restore)
Design or Development Hours
5 hours monthly Regular updates
Tech support
WordPress maintenance
Online Customer Support System
Urgent CMS support/restore if website is hacked
WordPress CMS quarterly upgrades/security patches
WooCommerce Support
Design or Development Hours
10 hours Regular updates
Unlimited Tech support
WordPress maintenance
Online Customer Support System
Urgent CMS support/restore if website is hacked
WordPress CMS quarterly upgrades/security patches
WooCommerce Support
Monthly full-site backup and storage at 3rd party location (for easy restore)
Annual CMS Version Upgrades
Design or Development Hours