Ecommerce Website Development Services:
Get an SEO- and Mobile-Friendly Site
Attract more online traffic and sales with a custom ecommerce website. At MEWS, we provide ecommerce website development services that include a custom and responsive design for platforms like Magento and WooCommerce, plus search engine optimization (SEO). Learn more about how our ecommerce web design services can help grow your business now!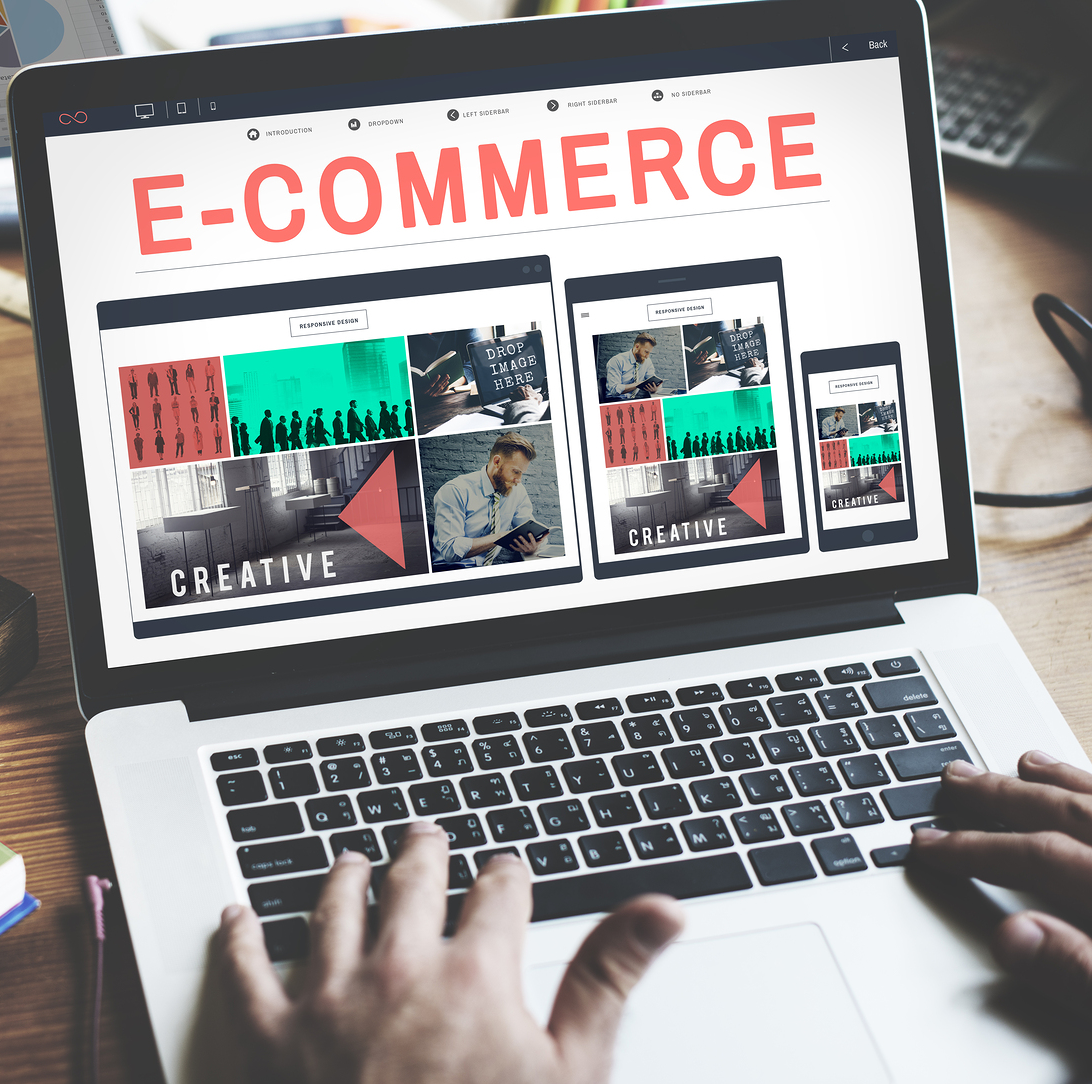 Drive more sales with ecommerce website design and development services
Our expectations were high and we were not disappointed. MEWS created a masterful design [and] invested the time to understand our business and audience and delivered a well thought-out design in very little time.
Ecommerce is a competitive market, which is why our ecommerce website design and development services provide a solid foundation for success, including the following:
Custom ecommerce web design
Custom ecommerce development solutions
Responsive design
Secure (HTTPS) website
Ecommerce SEO
And more
With more than 200 websites launched and more than $2.4 millions driven in revenue for clients, MEWS is a trusted choice for ecommerce website development services.
Inside our ecommerce website design services
At MEWS, we provide comprehensive ecommerce website design services for planning, building, and executing online stores of all sizes. Learn more about what our services include, in addition to a custom, responsive, and SEO-friendly design:
MAGENTO ECOMMERCE PLATFORM
STOREFRONT AND SHOPPING CARTS
VISA, MASTERCARD, AMERICAN EXPRESS
DIGITAL MARKETING AND SEO
Why choose our ecommerce website development services?
At MEWS, we offer several competitive advantages when it comes to our ecommerce website development services, — besides our impressive client recommendation score, which is 488% higher than the nationwide average — including:
01
FULL-SERVICE ECOMMERCE WEB DESIGN AND DEVELOPMENT SERVICES
Each online store or ecommerce company website that we offer is a joint effort of our website designers, developers, expert strategists, and digital marketers. We make sure ecommerce companies have fully-functional, high-performance, and user-friendly websites that customers will enjoy.
02
LONG-LASTING ECOMMERCE DESIGNS
With an outstanding ecommerce website design from our team, our solutions function as a reliable, long-lasting online store for any business.
They also look amazing and display properly on all devices using responsive design or mobile-friendly elements to make sure ecommerce companies are accessible at any time, even when users are on the go.
It's not all about appearance, though.
The ecommerce websites we build as a part of our ecommerce web design services are just as functional as they are beautiful.
03
FULLY-FUNCTIONAL ECOMMERCE WEBSITES
Our clients' ecommerce companies can:
Sell products
Charge customers' credit cards
Process orders through shipping.
Our ecommerce web development services include a full-featured shopping cart, product catalog, and management system with extensive customization capabilities. They're also optimized to rank well on search engines, making them far more visible than the sites of competitors.
04
CUSTOMIZED ECOMMERCE WEB DESIGNS AND DEVELOPMENT SOLUTIONS
As an ecommerce web design and development service provider with over 20 years of experience, MEWS excels at developing solutions customized to fit your business goals.
We specialize in designing and developing solutions on top of the Magento platform, but we can work with any ecommerce platform on the market today, whether you have an existing store or want to build a brand new one.
We can also integrate with third-party, business-critical applications such as inventory management and CRM applications.
Most ecommerce web design companies only look to get you selling online with cookie-cutter solutions.
05
SEO-FRIENDLY DESIGNS AND CONTINUOUS WEBSITE OPTIMIZATION
Once your ecommerce store is live, we have the in-house talent and expertise to make it outrank and outperform your competition!
We'll empower your business to rank well in search engine queries, even above other ecommerce companies in your niche. That's because, unlike other ecommerce agencies, we understand the need to not only develop a robust solution, but also the need to properly market that solution in order to drive conversions at the highest rate possible.
As an experienced ecommerce web design company, we'll leave no stone unturned.
With MEWS as your partner for ecommerce web design and development, you have a complete solution, from inception to development and all the way through to marketability and conversion rate analysis.
Ecommerce websites vs. traditional websites
Ecommerce websites require no retail space or employees.
Unlike a standard company website that only highlights the corporate identity of a company, the design and development of an entire ecommerce website incorporates a database of products, product information, product search, order processing, payment systems, and much more. An ecommerce company requires all of this additional functionality to make sure customers can easily and conveniently browse and purchase at any time.
Eye-catching multimedia and cutting-edge design tools are an integral part of the online marketing presence of a company, and ecommerce website design utilizes these elements to create an attractive and cost-effective alternative to physical retail stores.
In fact, it's not an exaggeration to say that businesses are falling head-over-heels in love with these affordable and superior tools that need no retail space, no employees to look after the store, and no hassles of property maintenance.
Attract more sales with ecommerce web design services
Are you interested in learning more about how our ecommerce optimization services can take your business to the next level? MEWS works with hundreds of clients across the United States, and we understand what it takes to drive results for ecommerce companies online.
Reduce the number of abandoned shopping carts and start increasing sales for your ecommerce company. Contact us today to find out more about how our ecommerce web design services can help your business achieve greater success. We'd love to work with you!