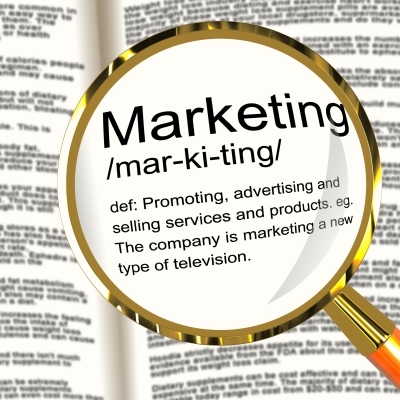 Across the world, startups are emerging in a variety of industries — from healthcare to education. Brands are constantly fighting for consumers' attention to download their cool apps or purchase eco-friendly cleaning supplies.
So, how can your startup outsmart your competitors? Build a brand and reputation everyone loves. You can't just have a great product. Make sure your customer service is impeccable, and your messaging is consistent. Moreover, develop a plan to corner the market.
Here are six marketing tips to help you gain the exposure you deserve:
1. Create Compelling Email Campaigns
Stop sending your email list monthly financial reports. It's boring and they do not care. Hire a copywriter to provide insightful news to your clients. The emails should offer valuable information integrated with new product details.
Highlight a customer who is using your product in a different way. The key takeaway is to give your clients the opportunity to learn and grow with your company.
2. Explore Vlogging
Start a video blog today! Over 75 percent of people watch online videos every week. It doesn't have to be costly or time-consuming. A simple, three-minute video can be effective. Answer FAQs or cover a specific topic.
Then, you can upload your videos to YouTube. By promoting your YouTube videos, your business will gain exposure and increase its authority in the industry. Furthermore, you can easily track your progress and earn more subscribers.
3. Ask for Customer Feedback
What do customers think about your products or services? Don't just assume you offer the best shampoo. Ask the customer directly on her next visit, or email feedback surveys to your contact list.
If you are seeking more honest responses, you may want to Google your company. Check Yelp reviews. The more you know, the better you can serve your client.
4. Post Often on Social Media
No one likes a Facebook page with the most recent post dated November 2012. Keep your followers engaged with current trends and useful tips.
To minimize the stress of social media updates, stick to one or two channels. Also, schedule your posts in advance with tools, like HootSuite or Tweetdeck.
5. Offer Free Trials
Okay, I know you're in the business of making money. However, sometimes you need to give a little to earn a lot. Try offering free trial services or sample products. Even discounting works; experiment with Groupon.
People are scared to try new things. So, eliminate their excuses with free items. With a strategic plan, these promotions can give you more market research data.
6. Support a Cause
How can your startup support a greater cause? It's not all about donating money. Instead, offer professional development classes to nonprofit staff members in your local area.
Invite your team to set up a booth at an annual volunteer event. Your business's involvement will show community support and introduce you to prospective clients.
Marketing can be difficult, especially for startups. However, with strategy and ingenuity, new businesses can flourish and expand their clientele. Use the tips above to move your business from a newcomer to an expert in the industry.
Source: http://strongsocial.ca/blogs/socialmediatips/16943296-6-expert-marketing-tips-for-start-ups?utm_content=bufferad1e2&utm_medium=social&utm_source=linkedin.com&utm_campaign=buffer